I'm sorry if I'm late but Happy Easter! I didn't have the time to get on the computer! Toronto was fun and visiting family was nice. I had to travel with my sibling and that was pretty nerve racking! No parents and everything! Anyways, I hope you have an awesome Easter and don't eat alot of chocolate. Umm....ignore that. You can eat a whole bunch of chocolate!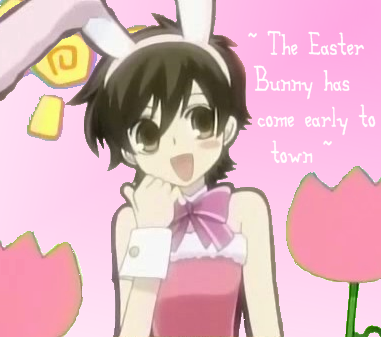 I didn't have an Easter egg hunt! If you are in the mood for an anime, watch
Shugo Chara
! Shugo Chara has tons of eggs in it and amazing art and storyline!
Arigatou~!! Happy Easter!