At school, we started on short stories and reading mystery stories, like Sherlock Holmes. I just watched the new movie, Sherlock Holmes and I really think this guy is pretty cool and amazing. I am now into the Sherlock Holme stories and now into stuff that kinda near mystery and such.
As of now, I have been watching a whole wack of drama's with action like Jackie Chan and mystery like the t.v show, CSI or whatever. I'm not really sure if the drama's that I've watched is as gruesome as CSI but yeah. I'm really addicted to them right now! > x <
Title: Spy Myung Wol
Type: Korean Drama
Genres: Comedy, Romance, Action
Age Rating: 13+ Teen
Status: Completed
Summary: (wiki) An elite North Korean spy, Han Myung Wol, and her partner, Choi Ryu, infiltrates South Korea on a mission to disrupt the Hallyu Wave by kidnapping one of their top stars, Kang Woo. Despite her proficiency at her job, Myung Wol's one weakness is her uncontrollable curiosity. Hijinks ensue when she falls in love with Kang Woo instead.
I personally think that this drama is really amazing and crafted into a great story with action, romance (I just love the romance!) and comedy. It's so great!!! > x < I can't help but think how cool Myung Wol is when she beats the socks out of people. :D Even her character is really adorable! Wait! Kang Woo is the one that should take that title! It's so funny! You have to watch it!!
The character Myung Wol has no idea what love feels like because she has been training all the time and she has no time to do anything with a guy. I really love the development she has with Kang Woo. Throughout the drama, she gradually develops a feeling for him. Same goes to him. He is so arrogant and short tempered but he seems to start to grow some strong feelings for her. I just love how it turns out!! Sigh! It makes me happy thinking about the things they have been through. I just the story!
It's really cool how the story turns a different direction each time and I (I think its just me, who knows) never expect it. You'll know what I mean if you watched it. :D
It kinda bothers me that the whole thing is a "mission". I don't know why but it just does. I just hate it how they treat it like that. Either way, the story turned out to be really good so I don't blame them that they made it a "mission".
I love the actors!!!! The guys are soo hot! >Dies<
Title: Himitsu Chouhounin Erika
Type: Japanese Drama
Genres: Action, Comedy, Mystery
Age Rating: 13+ Teen
Status: Ongoing
Summary: (epdrama.com) Takahashi Erika, a former secret spy for Japan's Cabinet Intelligence and Research Office. One day, she met an ordinary salaryman and his son, and she ended up retiring and getting married to him while concealing her past. However, a year later, her former boss (played by Sugimoto Tetta) calls upon her to return to work, so she begins leading a double life as a housewife and a spy.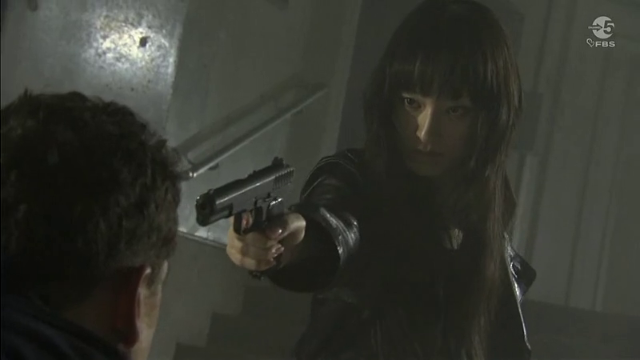 Just so you know, I'm like on episode 4 or 5. So far it's acceptable for my standards. Wait, I think its really really really really really cool!
Also I think its really cool to see a house wife turn into a completely different person when she does her job. I love her methods of how to solve problems and the case. The way she fights makes me want to respect her. She is really cool! I love the action!!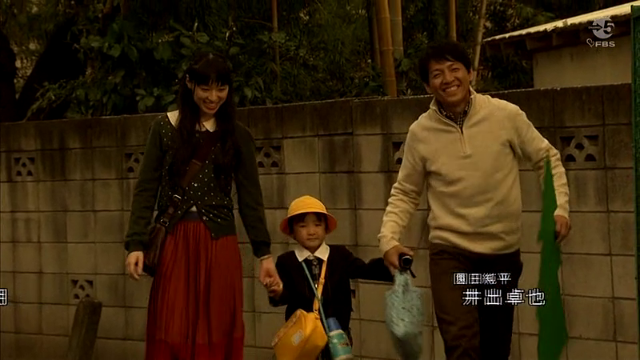 The storyline is just amazing! It has a very light humor, it's not overly funny but acceptable. It's really cute! I love her kid!! :D
Title: HUNTER Sono Onnatachi Shoukin Kasegi
Type: Japanese Drama
Genres: Comedy, Action, Mystery
Age Rating: 13+ Teen
Status: Ongoing
Summary: (epdrama.com) Rei Isaka used to work as a flight attendant, but because of her bold personality and strong sense of just she didn't have a boyfriend and was fired from her job. Rei then becomes a bounty hunter earning money from cash rewards place by the government on unsolved cases. Rei forms a team for her new job with a junior flight attendant and a housewife.
This is quite an interesting drama. Rei Isaka is a really cool and pretty lady. It's pretty sad that she doesn't have a boyfriend.
Anyways, I just got into this drama and I personally think it is ok and a little too cheesy for me. I think it will get better and I'm still curious about it. I love the different characters too!
Arigatou~!!