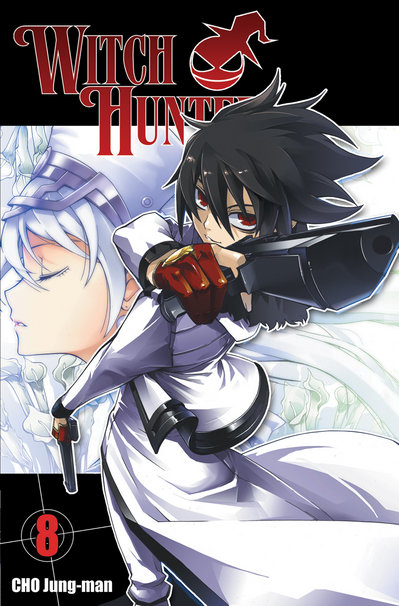 Every Sunday or Saturday I would mabye post Manga of week. Today the Manga of the week is Witch Hunter by Cho Jung-man.
Witch Hunter
(위치헌터) if your a beginner in reading manga and you plan on reading this manga you need to consider that this manga is done by a Korean mangaka. There is no difference but the reading direction is. Japanese manga's are Right to Left which is backwards for us. But for Korean manga's, they are Left to Right and it may be confusing for first timers. The Left to Right is like a normal comic book but with awesome art! I usually mainly read manga's for their awesome stories and art. Anyways back to Witch Hunter.
Title: Witch Hunter, 위치헌터
Author: Cho Jung-man
Genres: Comedy, Action, Adventure, Romance, Fantasy, Tragedy
Reading Direction: Left to Right
Age Rating: 16+ Older Teen
Status: Ongoing
Summary: (From Wikipedia cause I'm lazy like that) Witches suddenly declare war against humans which is causing the world to fall apart. Surviving countries united and gathering people with the power to combat witches. These individuals are called Witch Hunters. Tasha Godspell, a Witch Hunter has only one purpose, to find his master, find his fathers killer and bring his younger sister Aria back, for she has turned into a witch.
I love this manga because it is soo funny and awesome! I just love the art!! I try drawing various characters from this manga and it helped me master drawing guys in a way. I kinda suck but I'm getting better at it. I'm finished reading it, well not really but I'm still waiting for new chapters to come out. I hate waiting!! > x < You cannot read this manga in english anywhere else but online only. You could read it on
http://www.mangafox.com/manga/witch_hunter
. The manga is based on the Korean novel. And I cannot read Korean (I wish!) so I read the manga instead. Have fun!!
Arigatou!!