From the creator of Yumeiro Patisserie, here is Saint Dragon Girl!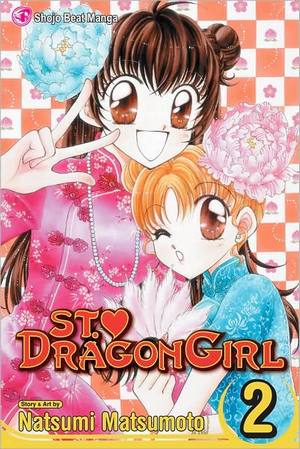 Title: Saint Dragon Girl
Author: Natsumi Matsumoto
Genres: Romance, Martial arts, Comedy, Shojo, Fantasy, Supernatural
Reading Direction: Right to Left
Age Rating: 13+ Teen
Status: Completed
Summary: Momoka Sendou is into panda's and is the daughter of a dojo that teaches martial arts. She is in love with her childhood friend Kou Ryuuga. He is a summoner and was the one who saved Momoka's stuffed panda in the lake. Since then that panda is a symbol of her love for him. The only problem is that he doesn't realize her love for because he is too busy doing his job summoning! Will they ever be honest with each other?
I was really happy when I found this manga at the bookstore! I was really upset when the Shojo beat magazine got canceled.........well I can always look at it online! This manga brings back soo many memories.....
This manga is cute and funny! The story is alright too! It is really interesting! I love Momoka's panda, Ron Ron! He is soooooo cute! The art is great!!
This is Natsumi Matsumoto's older manga's. There is a sequel to this manga. It is called Saint Dragon Girl Miracle. I really want to tell you about it but it is sorta spoiling it for you..........
Arigatou~!!