Ok ok ok ok. I can't help myself! Blog Challenges are so much fun! I did one in the past year and I decided to do one again! If you want to know, I did the
30 day Anime challenge
! Otaku's out there, you have to try it!
I tried to look for a good one to do and I decided to do Yaoi this time. Do not judge me! You aren't me and you have no right to say I'm gross or whatever. I only read the yaoi for the art and amazing storyline. You'd be surprised how funny and great yaoi is. Being a teenager with a sick mind, Yaoi is perfect for me! Just read my post on yaoi!
Here
!
For those who don't know what Yaoi is, its........boy and boy stuff. If you don't like that stuff, please leave. Just so you know, LOVE HAS NO BOUNDARIES! I have several friends who are Gay and Lesbian and I support them completely. However, I am straight! Do you know how much I talk about guys? My goodness, whenever I see a guy, I comment how cute or hot they are! I went to a party today and my guy friend came out of his room half naked.......man, I couldn't help but look. He had a hot body!!! > x < Good thing he isn't reading this...... :P
Anyways, I won't post anything bad or graphic because I want this blog to be "safe" where everyone can read it! Must keep things PG! Ok? Awesome! Let's get started!!! :D :D
Here is the list! If you don't understand any of these terms.......please leave. But comment if you don't know! I don't really care! I'll be explaining them along the way so be patient. If you can't be patient, look it up. That is what the internet is for!
Day 1 - The first yaoi you ever read/watched.
Day 2 - Favorite yaoi manga.
Day 3 - Favorite animated yaoi.
Day 4 - An anime series you think should have been a yaoi.
Day 5 - Favorite seme.
Day 6 - The reason you love yaoi.
Day 7 - Your OTP.
Day 8 - Favorite love scene.
Day 9 - Favorite uke.
Day 10 - List the yaoi you own.
Day 11 - Favorite yaoi mangaka.
Day 12 - Favorite yaoi voice actor.
Day 13 - Favorite doujinshi.
Day 14 - Would you be a seme or uke.
Day 15 - Recommend a yaoi for your followers.
Day 16 - Favorite opening theme song.
Day 17 - Favorite yaoi website.
Day 18 - A yaoi that broke your heart.
Day 19 - Yaoi manga you think should be animated.
Day 20 - Favorite theme. (School life, vampires, neko.. ect..)
Day 21 - Link to your favorite fanfiction.
Day 22 - Hardcore or softcore?
Day 23 - Favorite type of male. (appearance)
Day 24 - A yaoi that made you mad.
Day 25 - Your favorite drawing style.
Day 26 - A yaoi you've been intending to read/watch.
Day 27 - Pick a song that best fits your favorite pairing.
Day 28 - Anything you want thats yaoi related.
Day 29 - A yaoi that made you happy.
Day 30 - A yaoi you will always love.
I'm going to try to keep the pictures PG.......I read wayy to much.
Anyways, the first challenge! The first yaoi you ever read/watched. This one is making me really think. I'm not going to lie but I read ALOT of yaoi. I just don't blog about it as much but now I am!
Ok ok....think think think.....what was my first yaoi???
....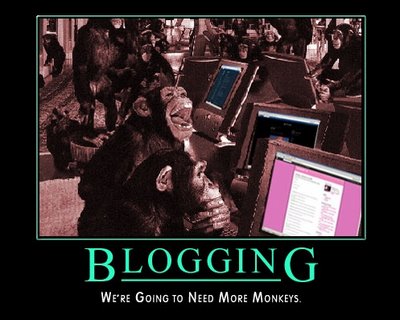 ......that is not what I'm thinking.
Oh I know now!! My very first was probably
Loveless
! I know
Loveless
is a Shonen-ai but technically its a yaoi. If that is not enough for you, Okane Ga Nai is the first one that got me into yaoi permanently.
Title: Okane Ga Nai, No Money,
お金がないっ
Author: Hitoyo Shinozaki and (Art) Toru Kosaka
Genres: Romance, Comedy, Yaoi, Action, Mature, Drama
Reading Direction: Right to Left
Age Rating: 16+ Older Teen
Status: Anime Completed and Manga Ongoing
Summary: (wiki) Yukiya Ayase is a university student. His cousin Tetsuo Ishii betrays and sells him in an auction to settle his heavy debts. Ayase is bought by Somuku Kanou for 120 million yen.
Kanou does this because he remembers Ayase from 4 years ago, when Ayase, a stranger, helped him. Now Kanou wants to keep Ayase close to himself, and uses the debt of 120 million yen to force Ayase to live with him. As Ayase is still a student and does not have a job, he is forced to sell his body to Kanou for 500,000 yen each time they have sex.
I have lived to see the morning when I watched this anime. I couldn't stop blushing and sreaming like an idiot when it came to certain scenes. After I got passed it, I didn't regret it. The storyline is utterly amazing! I never there would be storylines like this in the world! I'm totally mesmerized by it! The art is ok but I got passed it!
I even read the manga. It wasn't so bad. Now that I look at myself again, I was blushing like an idiot. It was my first hard-ish yaoi ok! I couldn't help it. After all the other I've read/watched, Okane Ga Nai is nothing compared to........I'm not going to say. :P You will know soon!
Arigatou~!!